GlobeNewswire
GD Culture Group Enters into Memorandum of Understanding with Pier E Media for Expansion into TikTok Agency Business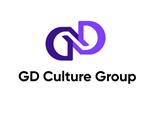 News provided by
GD Culture Group Limited
Nov 21, 2023, 8:00 AM ET
NEW YORK, Nov. 21, 2023 (GLOBE NEWSWIRE) -- GD Culture Group Limited ("GDC" or the "Company") (Nasdaq: GDC), a Nevada holding company conducting business through its subsidiaries AI Catalysis Corp. ("AI Catalysis"), today announced the signing of a Memorandum of Understanding (the "MOU") between AI Catalysis and Pier E Media, a leading influencer agency that connects brands with influential content creators, to expand its agency business on TikTok. The collaboration marks GDC's strategic expansion into TikTok agency business, which is critical in boosting the Company's performance in eCommerce and game live streaming sectors and strengthening its connections with TikTok content creators.

Pursuant to the MOU, AI Catalysis and Pier E Media shall act as the Movement directors. Additionally, Pier E Media grants the rights to AI Catalysis to utilize its agency license and TikTok accounts.
The signing of the MOU is essential to the AI Catalysis's talent acquisition and business expansion. The partnership incorporates a system for talents recruitment and nurturing, which paves the way for building a diverse pool of talented TikTok content creators to invigorate AI Catalysis's content creator community. Consequently, AI Catalysis is in a better position to provide a wide array of engaging content, injecting impetus to the growth of its eCommerce and game live-streaming operations.
The cooperation also aims to deepen the relationship between AI Catalysis and its creators through the offering of its specialized services. AI Catalysis is committed to catering to the needs and requirements of the creators across the board, with a comprehensive provision of services including technical support, eCommerce operation, supply chain integration, platform expertise, and monetization opportunities. In particular, AI Catalysis focuses on fostering closer connections between its creators and their audience, by empowering the content creators with AI Catalysis's AI Digital Human avatars technology. This technology aims to enhance content personalization and quality.
Mr. Xiaojian Wang, Chairman and Chief Executive Officer of the Company, expressed his enthusiasm for the collaboration: "We are excited to announce our partnership with Pier E Media, which not only positions us as a premier TikTok agency but also underscores our commitment to nurturing stronger relationships with creators. This collaboration showcases our dedication to reshaping influencer marketing and empowering TikTok content creators. We are dedicated to providing creators with the tools they need to excel in the digital landscape."
About Pier E Media
Pier E Media was established in 2017, and our core team consists of professionals from top domestic and international e-commerce and talent agency companies, including Douyin/TikTok. We have rich experience in talent management and channels. Pier E Media is dedicated to helping brands with integrated overseas digital platform marketing. Our team can provide end-to-end services such as account incubation, influencer collaborations, and ecommerce operations, aiming to maximize client benefits. Website: https://www.pieremedia.com/
About AI Catalysis
AI Catalysis is a leading digital marketing and AI technology company dedicated to empowering creators and influencers to excel in the digital space. With a focus on innovation and cutting-edge solutions, the company is committed to driving excellence in influencer marketing, ecommerce, and game livestreaming while nurturing stronger relationships with creators. For more information, please visit AI Catalysis's website at: https://aicatalysis.com/.
About GD Culture Group Limited
GD Culture Group Limited (the "Company") (Nasdaq: GDC), is a Nevada holding company currently conducting business through its subsidiaries, AI Catalysis Corp. ("AI Catalysis"). The company plans to enter into the livestreaming market with focus on e-commerce and livestreaming interactive games through its wholly owned U.S. subsidiary, AI Catalysis, a Nevada corporation incorporated in May 2023. The Company's main businesses include AI-driven digital human technology, live-streaming e-commerce business and live streaming interactive game. For more information, please visit the Company's website at https://www.gdculturegroup.com/.
Forward-Looking Statements
This announcement contains forward-looking statements within the meaning of the safe harbor provisions of the Private Securities Litigation Reform Act of 1995. All statements other than statements of historical fact in this announcement are forward-looking statements. These forward-looking statements involve known and unknown risks and uncertainties and are based on current expectations and projections about future events and financial trends that the Company believes may affect its financial condition, results of operations, business strategy and financial needs. Investors can identify these forward-looking statements by words or phrases such as "may," "will," "expect," "anticipate," "aim," "estimate," "intend," "plan," "believe," "potential," "continue," "is/are likely to" or other similar expressions. The Company undertakes no obligation to update forward-looking statements to reflect subsequent occurring events or circumstances, or changes in its expectations, except as may be required by law. Although the Company believes that the expectations expressed in these forward-looking statements are reasonable, it cannot assure you that such expectations will turn out to be correct, and the Company cautions investors that actual results may differ materially from the anticipated results.
For investor and media inquiries, please contact:
Ascent Investor Relations LLC
Tina Xiao
Phone: +1-646-932-7242
Email: investors@ascent-ir.com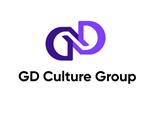 NOTE: This content is not written by or endorsed by "WCBD", its advertisers, or Nexstar Media Inc.
For inquiries or corrections to Press Releases, please reach out to GlobeNewswire.