This is an archived article and the information in the article may be outdated. Please look at the time stamp on the story to see when it was last updated.
Using a cocktail smoker adds depth and complexity to your drinks and elevates your cocktail game. From sophisticated smoked negronis to zingy smoked margaritas, there's a brave new world of cocktails to discover with the aid of a smoker.
Before you buy one, there's a lot to consider, including the different types of smokers available, the features to look for and the types of wood that can be used for smoking cocktails. Armed with this information, you'll be ready to take your mixology skills to the next level.
In this article: Breville PolyScience Gun Pro Smoke Infuser, Homia Fuma Wood Smoke Infuser and Smoke Boards Old Fashioned Cocktail Smoker Kit.
Types of cocktail smokers
You can find a range of cocktail smokers on the market. Most fall into the following categories:
Handheld smokers: Small and portable, these devices let you smoke a cocktail directly in the glass. This includes cocktail smoker guns and other varieties of handheld smokers. Since they produce smoke internally, using wood chips, you can usually control intensity settings to tailor the finished product to your tastes.
Dome smokers: Dome cocktail smokers are larger devices that consist of a dome-shaped lid that covers the cocktail glass and a smoking gun that creates the smoke. The dome captures the smoke and infuses it into the cocktail.
Smoke boards: These are boards on which you put a pile of wood chips and ignite them to create smoke. You then capture the smoke in a mason jar before pouring the cocktail into the jar to infuse with the smoke. These boards usually come with a torch for ignition and jars for capturing smoke.
Chimney smokers: Affordable but basic, chimney smokers sit on top of a glass and feature a small chimney above. When you put wood chips in the chimney and light them, smoke goes down into the glass and infuses into the cocktail.
Cocktail smoker features
Here are some of the features to look out for in cocktail smokers and other factors to consider:
Size and portability: Depending on your needs, you may want a smaller, handheld smoker for making individual cocktails or a larger, stationary smoker for making larger batches. Consider the size and portability of the smoker when making your decision.
Smoke intensity control: Some cocktail smokers let you adjust the intensity of the smoke. This can be important for achieving the desired level of smokiness in your cocktails.
Ease of use: Some cocktail smokers are simple to use and relatively hands-off. Others require more technique and involve manually lighting wood chips to create smoke. Think about whether you prefer the simplicity of the former or want the experience of a more hands-on process.
Safety features: If choosing an automatic smoker, make sure it has appropriate safety features, such as a cooling system to prevent overheating and a mechanism to prevent accidental fires.
Power source: Some smokers are manual and don't require a power source, although these sometimes come with butane-or-propane-fueled torches. Others may be battery powered or plug into an outlet.
Wood types for smoked cocktails
There are different wood types you can use for smoking cocktails, all of which have subtly different flavors. These are some of the most common:
Applewood: Applewood creates a sweet and fruity smoke that works well with lighter cocktails, such as gin or vodka-based drinks.
Cherry: Wood from cherry trees creates a delicate, slightly sweet smoke that pairs well with bourbon or other dark spirits.
Hickory: Hickory smoke is strong and bold and is often used with whiskey-based cocktails.
Mesquite: The bold flavor of mesquite works well with tequila and mezcal-based cocktails.
Oak: Oak creates a rich flavor that works well with a variety of cocktails, particularly those made with bourbon or rum.
Best cocktail smokers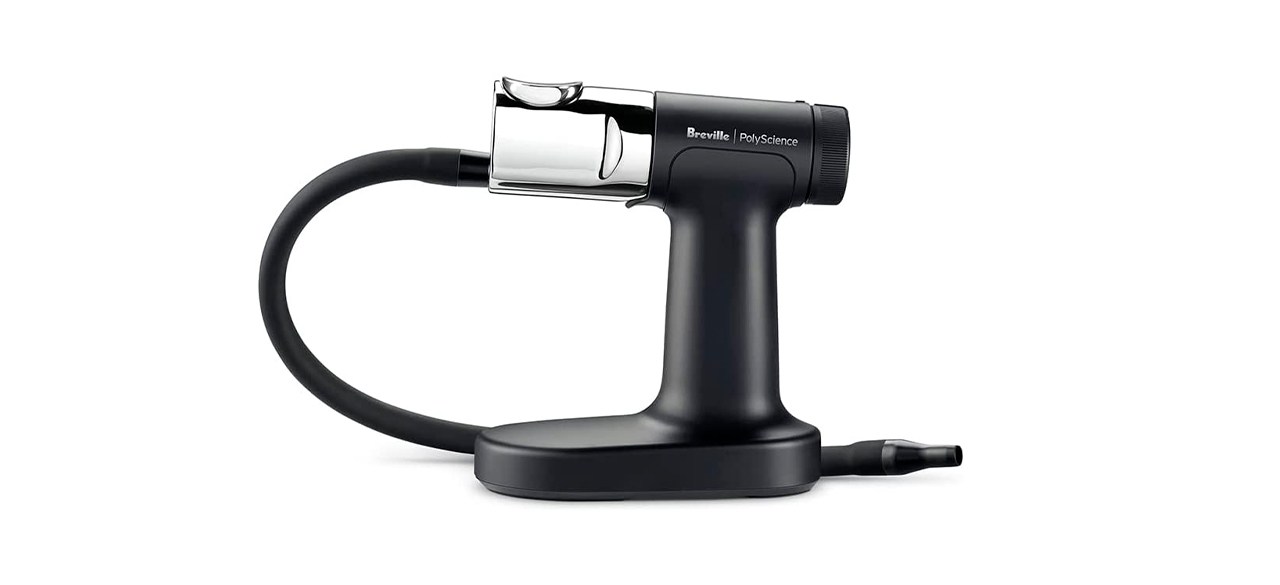 Breville PolyScience Gun Pro Smoke Infuser
With its commercial-grade quality, this is a perfect smoker for small businesses or for serious home mixologists. It's battery powered, simple to use and lets you customize the level of airflow and smoke intensity.
Sold by Amazon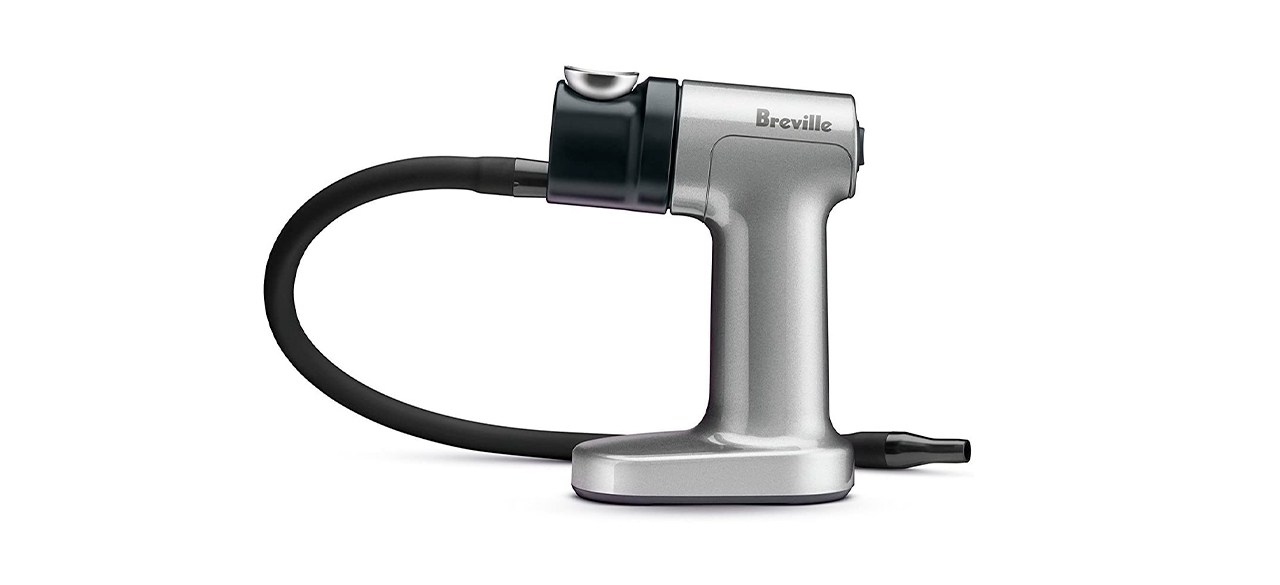 Breville Smoking Gun Food Smoker
This handheld smoker is not only great for cocktails, but for any other type of food or drink you might want to infuse a smoky flavor into. It comes with samples of hickory and applewood chips to get you started.
Sold by Amazon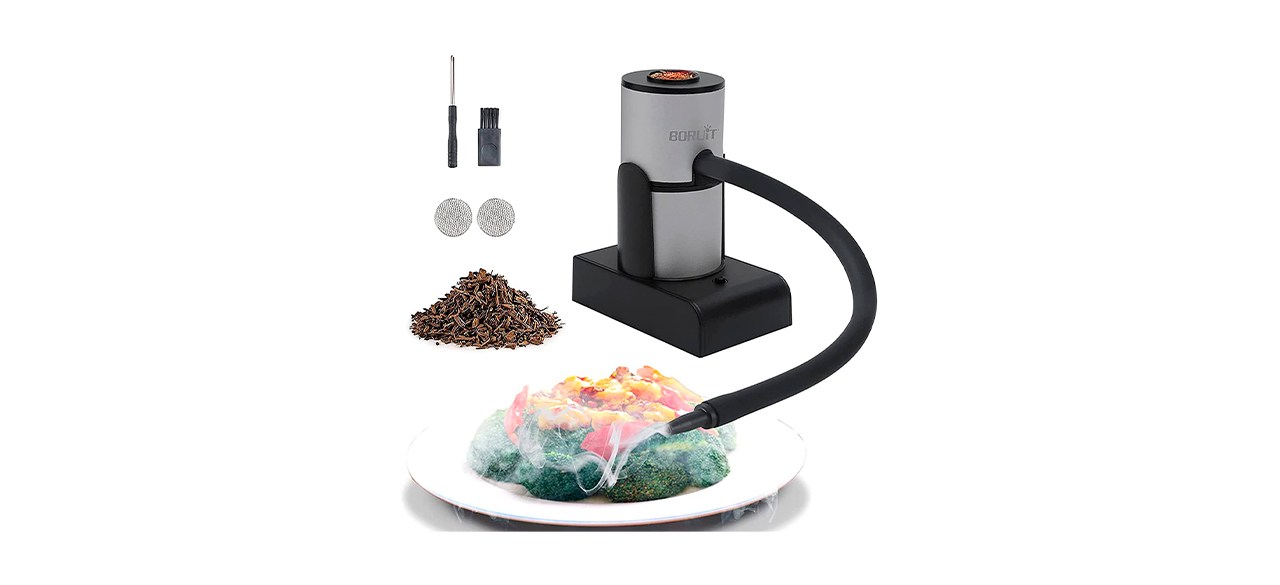 You can use this portable device to smoke cocktails straight in the glass, but the hose is also compatible with domes so you can smoke larger batches of cocktails. It runs off two AA batteries.
Sold by Amazon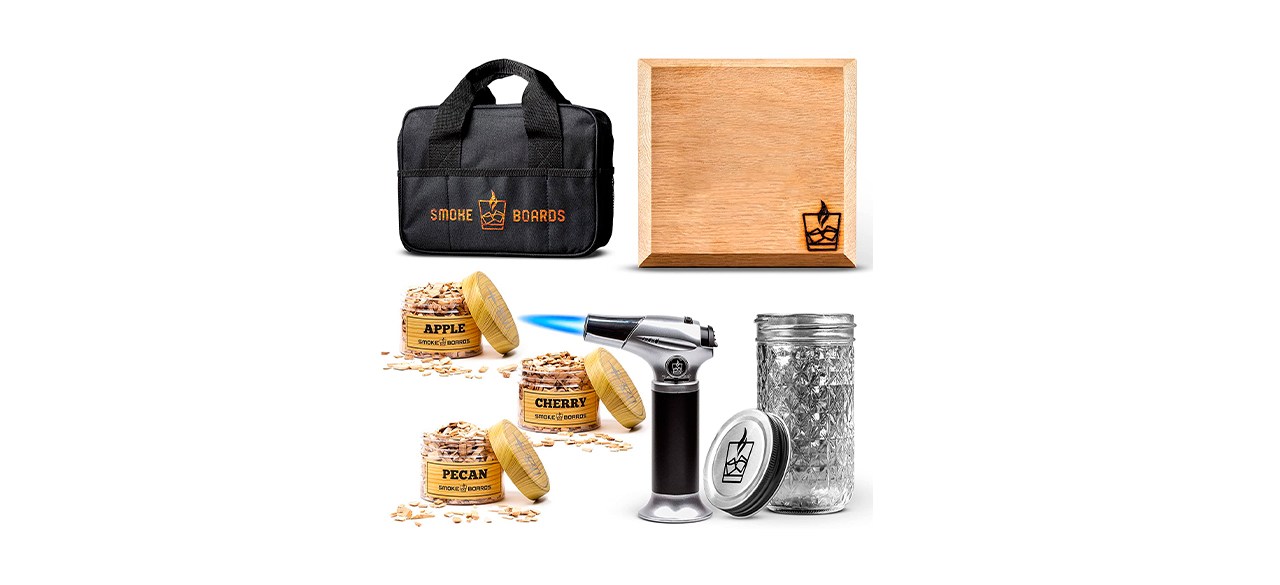 Smoke Boards Old Fashioned Cocktail Smoker Kit
If you're looking for a more hands-on cocktail smoking experience, this board smoker is a great choice. Included in the kit is the smoke board, mason jar, torch and three kinds of wood chips (pecan, cherry and apple), plus a case for carrying and storage.
Sold by Amazon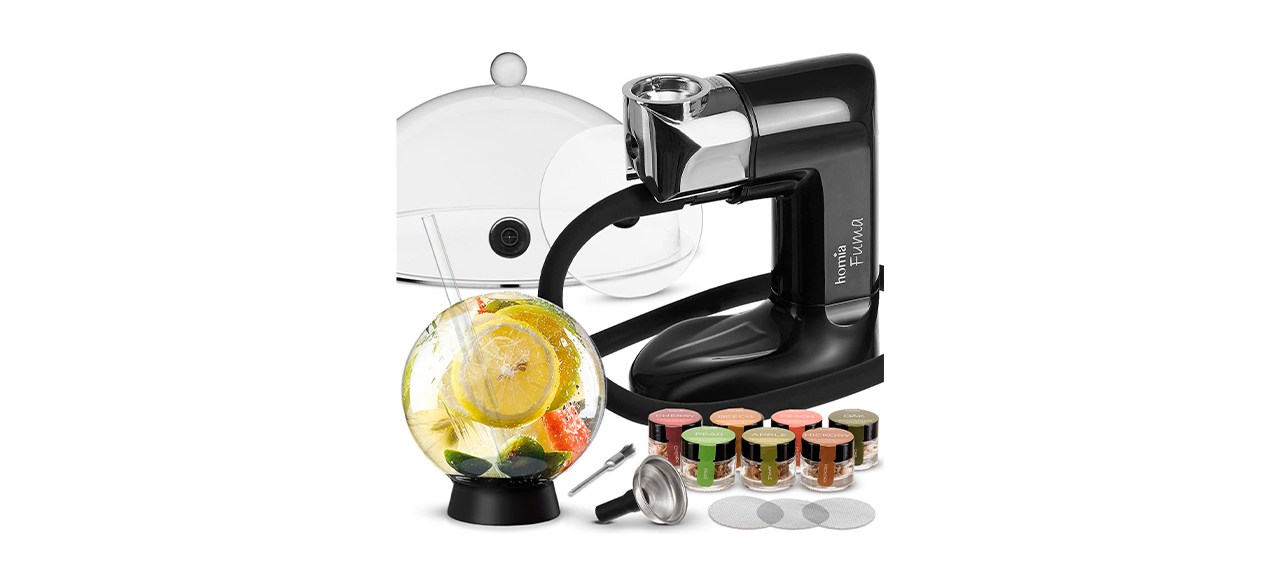 This smoker comes with a dome and a smoking ball, both of which are useful for cocktails. It comes with the AA batteries needed to run it, plus seven types of wood chips, including hickory, oak and cherry.
Sold by Amazon
Other cocktail essentials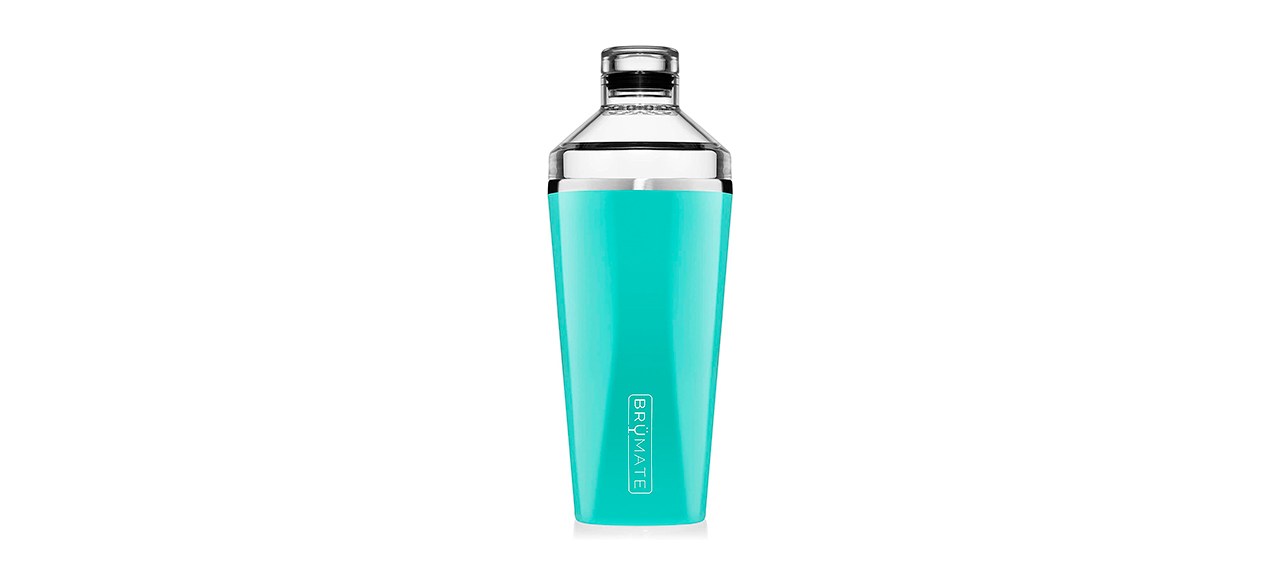 Anyone serious about mixing drinks at home should own a cocktail shaker. This one is insulated and doubles as a tumbler that keeps drinks cold.
Sold by Amazon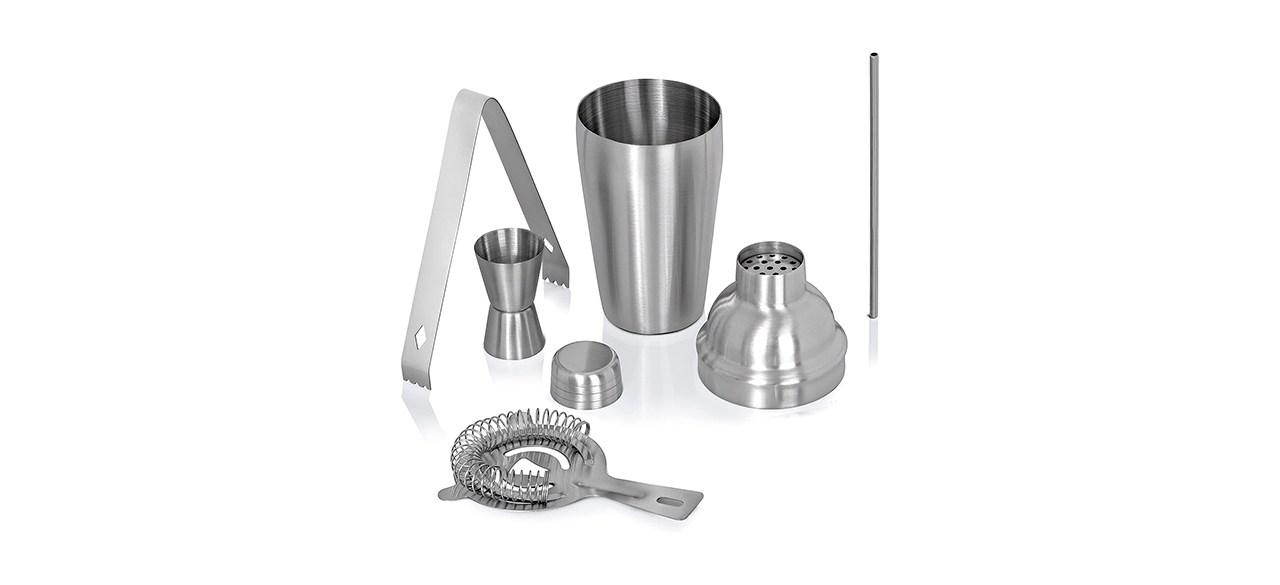 Wyndham House Cocktail Shaker Set
This set includes a shaker, strainer, stirrer, ice tongs and a double jigger for measuring alcohol. It's made from durable stainless steel and is a comprehensive starter kit for those just beginning to make cocktails at home.
Sold by Amazon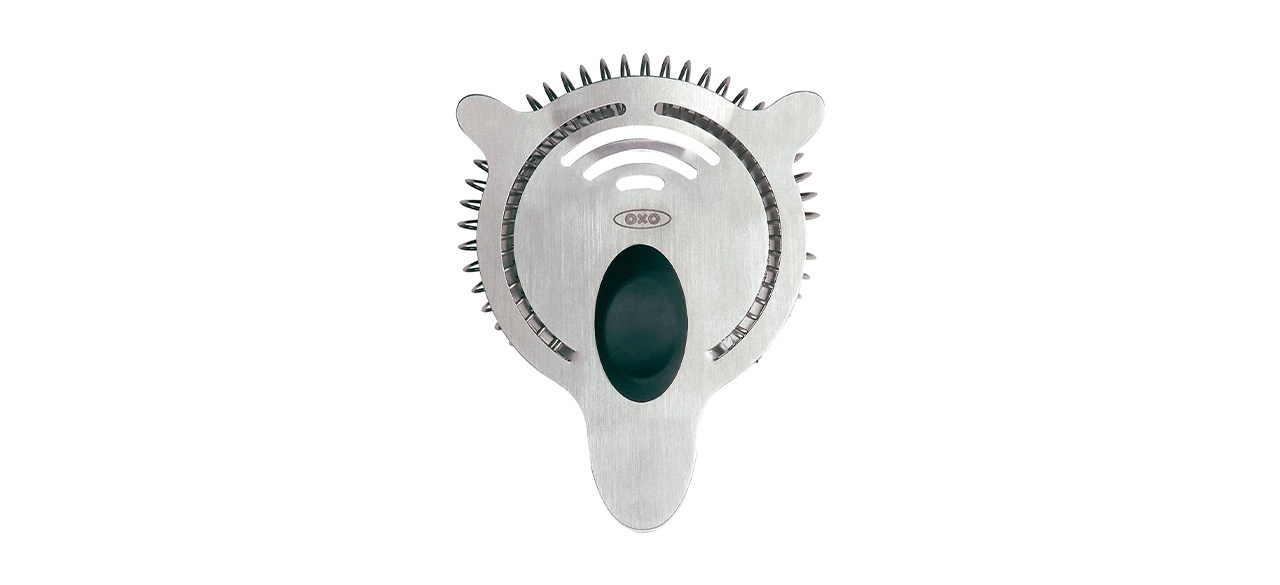 A cocktail strainer is useful for making drinks where you need to separate out fruit, ice, herbs and other ingredients, leaving you with a smooth drink. This one is simple yet reliable, coming from a trusted brand.
Sold by Amazon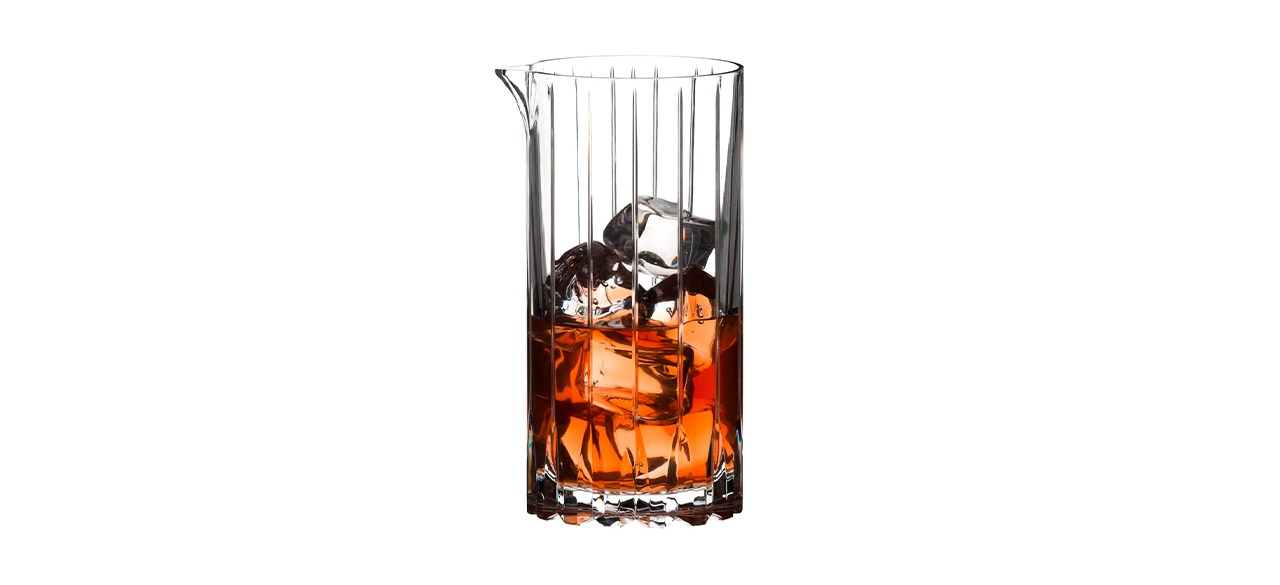 Not only is this cocktail mixing glass great for whipping up cocktails in, you can also smoke cocktails in it, which is great when making smoked drinks for more than one. It's made from high quality, heavy duty cut glass.
Sold by Amazon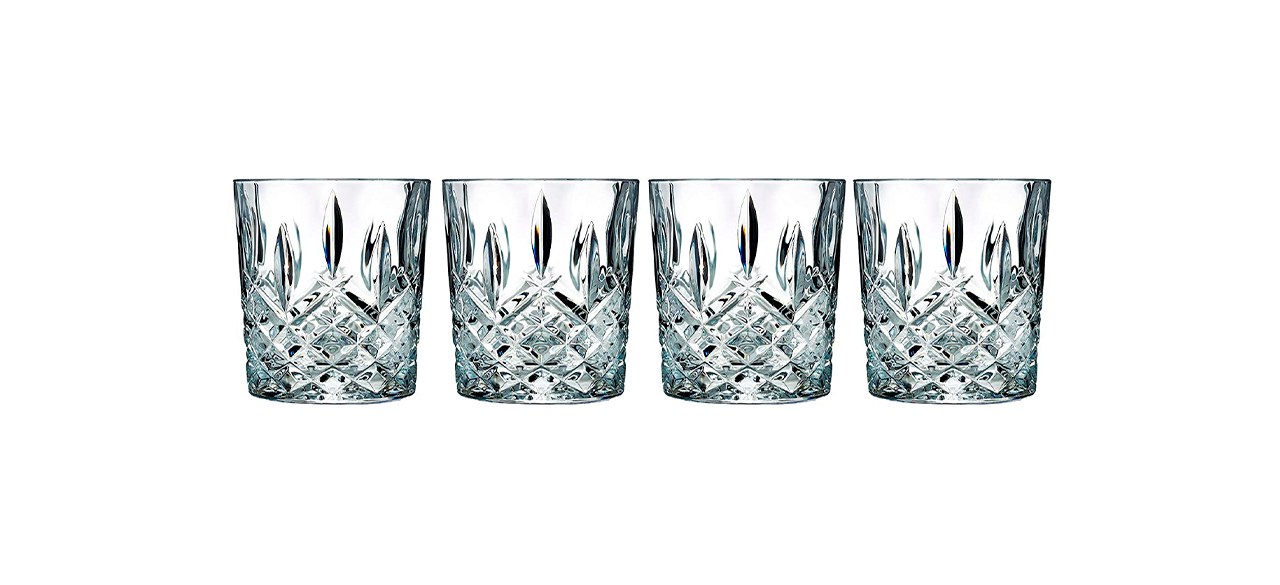 Marquis by Waterford Markham Double Old Fashion Set
This whiskey glass set is a classy choice for certain cocktails, such as old fashioneds and negronis, both of which are excellent smoked.
Sold by Amazon
Want to shop the best products at the best prices? Check out Daily Deals from BestReviews.
Sign up here to receive the BestReviews weekly newsletter for useful advice on new products and noteworthy deals.
Lauren Corona writes for BestReviews. BestReviews has helped millions of consumers simplify their purchasing decisions, saving them time and money.
BestReviews spends thousands of hours researching, analyzing, and testing products to recommend the best picks for most consumers
Copyright 2023 BestReviews, a Nexstar company. All rights reserved.